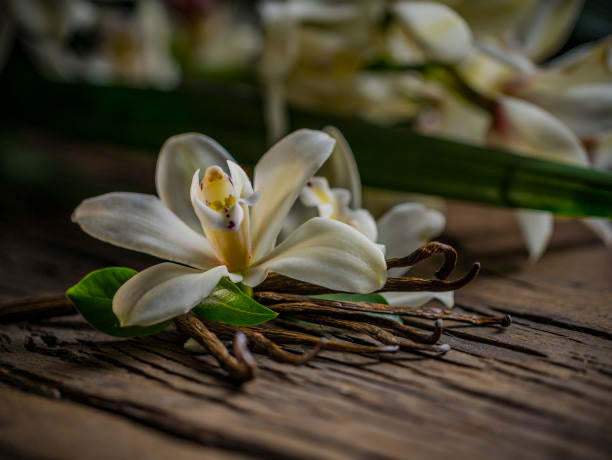 Producers of the worlds most powerful vanilla extracts.
Black Market Vanilla was founded out of the desire for an alcohol-free extract for baking at home. With the founder's extensive knowledge of extraction, he set out to make the world's first organic, non-alcohol-based vanilla extract.
With a much more robust, complex, and pure vanilla aroma, this new type of extracted vanilla is unlike anything available on the market anywhere today.
Once we established a consistent source of fair trade, organic vanilla, it was only a matter of time before the product line expanded into whole beans, vanilla sugar, vanilla-cinnamon sugar, vanilla salt, vanilla powder, and vanilla caviar.
We are confident that you will see the difference and appreciate the high-quality vanilla products we offer